TBTB's VPI5: TIME CAPSULE!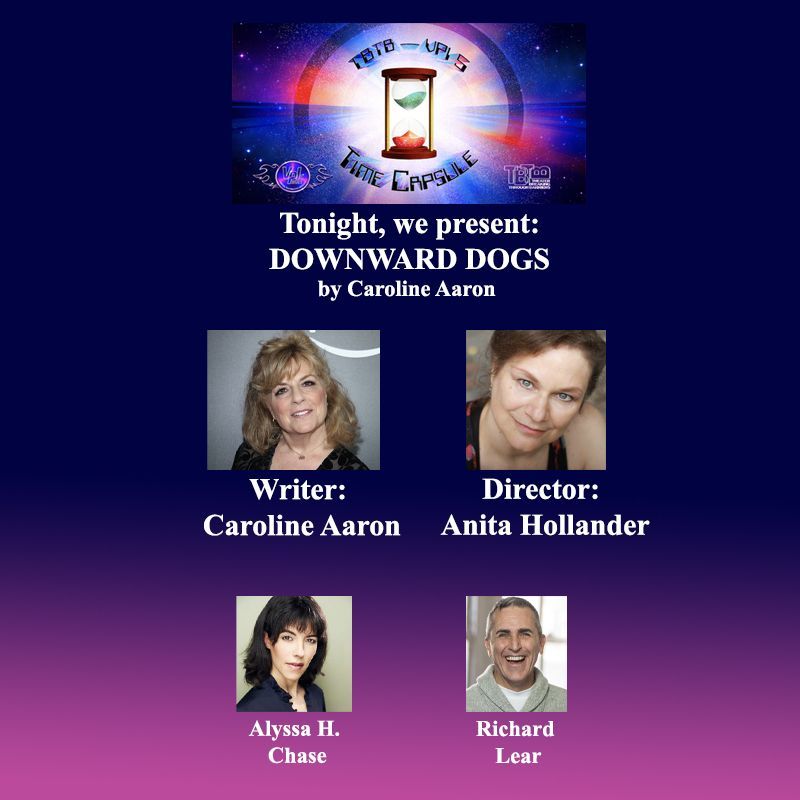 Hey TBTB fans! We hope you all enjoyed BLANKET TIME, A LOVE STORY last night. We have another great show coming your way tonight to wrap up this intensive: DOWNWARD DOGS by Caroline Aaron. It's directed by Anita Hollander and stars Alyssa H. Chase and Richard Lear. Please tune in on YouTube Live at 7:30 pm EST with livestream captions and then on Facebook Live at 8:30 pm EST. Check out the talkbacks after each performance. Here is the banner for tonight's show, please check it out and we will see you all soon!
To stream our performances from this intensive and our other content, check us out on Facebook and YouTube, and please follow us on all our social media platforms!