VPI3: INUNION!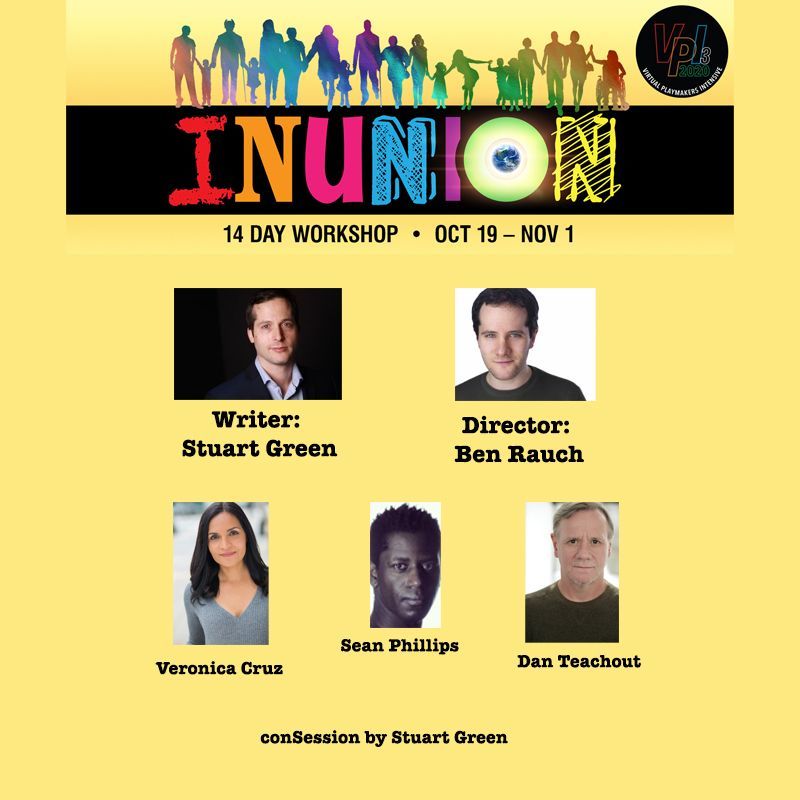 Hey TBTB fans! We hope that you all had enjoyed the first week of the intensive so far! We have another great lineup for you this week! Tonight's show is conSession by the great connector, Stuart Green! It is directed by Ben Rauch and the cast includes Veronica Cruz, Sean Phillips, and Dan Teachout. This show will be aired at 7:30 pm EST on YouTube Live with live captions and then on Facebook live at 8:15 pm EST! Please check out the banner below and we will see you all TONIGHT!
To stream our performances from this workshop and our other content, check us out on Facebook and YouTube, and please follow us on all our social media platforms!
---
COMING SOON: BRECHT ON BRECHT!