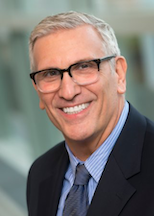 JOHN SPINNATO (Board Member) 
John is the CEO of DKMS US since September of 2019 and has over 30 years of experience in the health care arena, both in the profit and non-profit areas. DKMS is an international nonprofit organization dedicated to the fight against blood cancer and blood disorders by creating awareness and to recruiting bone marrow donors to provide a second chance at life for patients.
 
Prior to joining DKMS, John was a lawyer in the health care industry practicing in NYC.  He previously served as President of the Sanofi Foundation for North America as well as VP of Corporate Social Responsibility for Sanofi NA. Prior to that, he served as the Vice President and General Counsel of Sanofi NA. He previously worked in Paris, France as American counsel to Total, SA, (formerly Elf Aquitaine) a French company, Pan Am World Airways Services subsidiary, as well as the State of Iowa Ombudsman's office.
 
He is a graduate of the Georgetown University Law Center where he received his LLM in International Law and the University of Dayton where he received his JD and BA degrees. 
 
John has served on the boards of several other organizations committed to health, social justice, education and the arts and is currently on the Board of the NAACP Foundation in addition to Theatre Breaking Through Barriers. He also serves on the board of Lundbeck LLC. John resides in Manhattan with his wife, Rosa. They have three children.