Hey TBTB fans! Let's check out how TBTB's collaboration went with the FREEDOM Theatre!  We hope it was a success: 
---
Hey TBTB fans! Happy Monday! Guess what?! Nick met the Governor of Tottori, Shinji Hirai! Please check out the picture: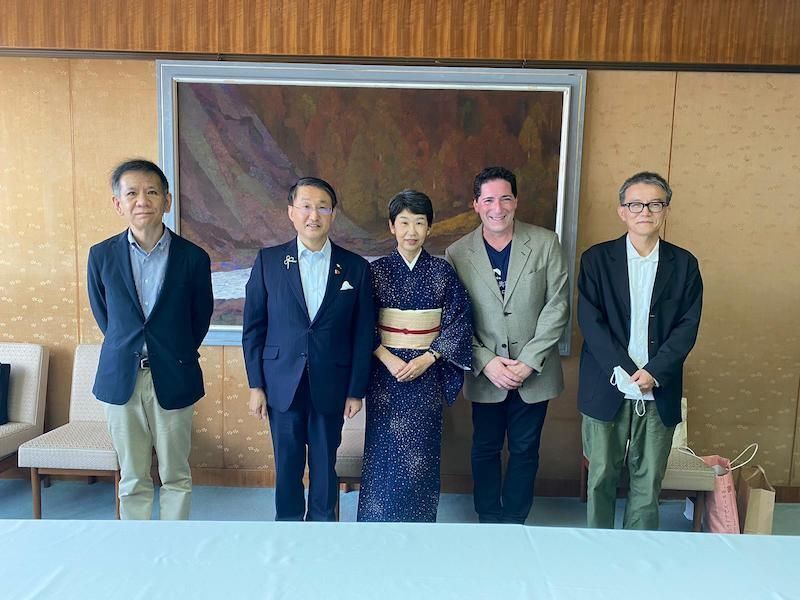 ---
Hey TBTB fans! Guess what?! We made it in the local newspaper in Japan for the collaboration with the BIRD Theatre Festival! Please check it out along with other pictures of the collaboration! We are having a great time!
---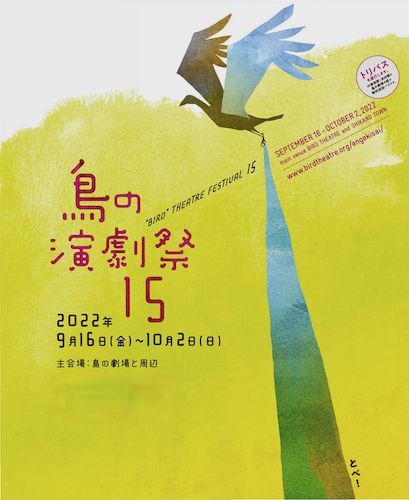 Hey TBTB fans! Happy Thursday! Please check out the poster for the 15th anniversary of the BIRD THEATRE FESTIVAL in Tottori, Japan where we will be in a couple of weeks! We are super excited about this opportunity. Please stay tuned for daily vlogs throughout this trip! 
---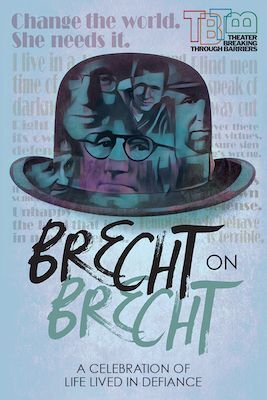 Hey TBTB fans! We hope that you all are trying to stay cool during this heat wave. Also, we finished updating the landing page for Brecht on Brecht and it is up on the Production Archives page of our website! So please check out the reviews and pictures from this amazing show! 
---
JAPAN 2O22--日本 2022!
Hey, TBTB Fans!

We are SUPER EXCITED to announce that we will be traveling to Tottori, Japan from September 5 – 27 to attend the 15th BIRD INTERNATIONAL THEATRE FESTIVAL! We originally planned to attend the festival in 2020, but COVID locked us down and kept us stateside. We will be bringing our latest Off-Broadway production of BRECHT ON BRECHT and we will also be presenting an original collaborative piece, featuring artists from both TBTB and Japan's FREEDOM Theatre. 

We can't wait to share all of our adventures in Japan with you as they happen, so please stay tuned for information about our daily vlogs and live-streamed events from Japan!

In the meantime, we would like to share some of the work we created last year during lockdown with our colleagues from the FREEDOM Theatre. Because we could not work together in person we created two original virtual collaborations, written by TBTB's Jeff Tabnick and Fareeda Ahmed. Both plays were filmed and captioned and we are so pleased to share them with you here as a prelude to our live work this September. Please enjoy! 
CTRL L!
The Casting Party!
---
TBTB is currently looking for a Development Associate to join our team. Please click or tab here for the job description!
---
TBTB's 2022 Spring Newsletter Edition!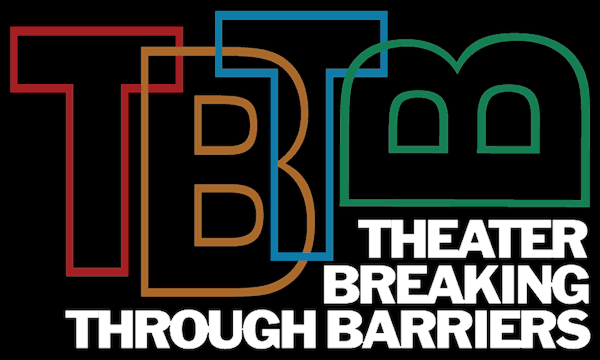 Hey TBTB fans! Who's ready to check out our 2022 Spring Newsletter Edition!? Please check it out by clicking or tabbing on the image above: 
---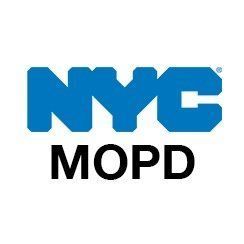 Hey TBTB fans! We wanted to thank the NYC Major's Office for People with Disabilities MOPD for supplying us with 300 COVID testing kits for our workshop of TAMING OF THE SHREW! You are the best! 
---
#HappyWorldTheatreDay!
---
Meet Theater Breaking Through Barriers!
TBTB, Theater Breaking Through Barriers, is the only Off-Broadway theater, and one of the few professional theaters in the country, dedicated to advancing writers, actors, directors, designers, technicians and administrators with disabilities and changing the image of people with disabilities.