Tickets for God of Carnage now on sale! April 18-May 20 Only!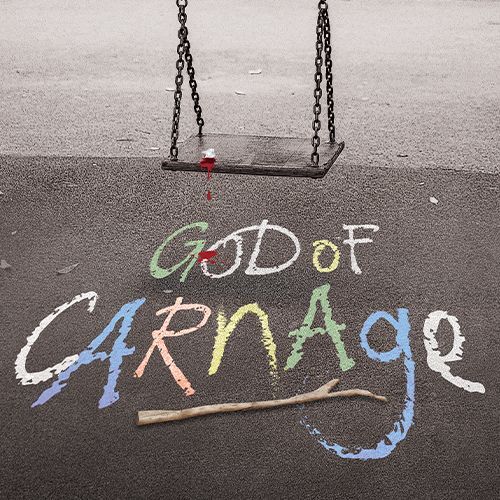 Click or tab on the image above for tickets!
---
TBTB's HPI 1: DramaTis UbQtous!
Hey TBTB fans: Happy hump day! Guess what?! We just recently updated our Production Archives page with the information from HPI 1: DramaTis UbQtous and the production of The Artificial Jungle on our website. You could check them out here, and please share this with everyone that you know!
---
JAPAN 2O22--日本 2022!
Hey TBTB fans! This is another #tbt! Nick is speaking about the final dress rehearsal for Brecht on Brecht and he is giving all the collaborators that worked on this show beautiful shoutouts! Let's check it out! 
---
Hey TBTB fans! We just wanted to know that our company got back from Tottori, Japan last week and they had an amazing time! Thank you so much to the Japan~United States Friendship Commission and the US Artists International for helping to make this trip and the collaboration happen. Please check out some of the pictures from this AMAZING trip and stay tuned for more things coming this Fall!
---
Hey TBTB fans! Happy Monday! Guess what?! Nick met the Governor of Tottori, Shinji Hirai! Please check out the picture: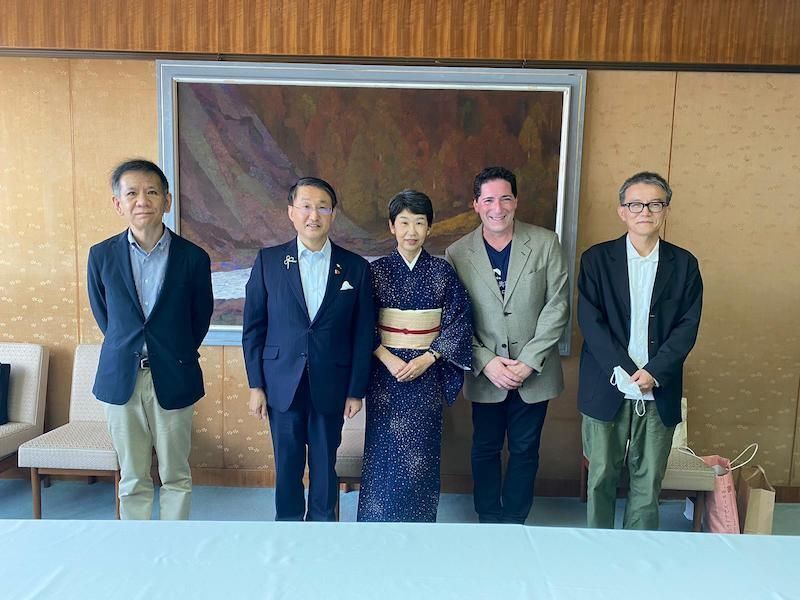 ---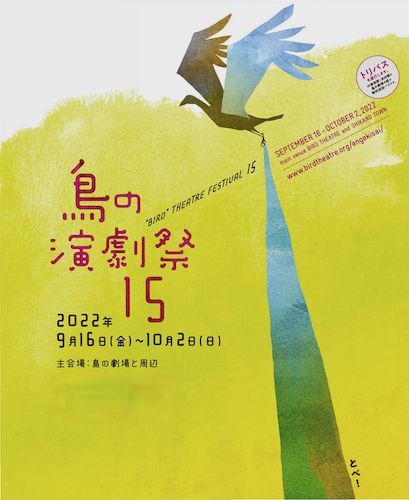 Hey TBTB fans! Happy Thursday! Please check out the poster for the 15th anniversary of the BIRD THEATRE FESTIVAL in Tottori, Japan where we will be in a couple of weeks! We are super excited about this opportunity. Please stay tuned for daily vlogs throughout this trip! 
---

TBTB would like to extend our deepest thanks to:
The Japan-United States Friendship Commission
and
Mid-Atlantic Arts (USArtists International)
for their OUTSTANDING support of our work and mission,
which enabled us to travel to the 15th BIRD International Theatre Festival in September!
---
Hey, TBTB Fans!

We are SUPER EXCITED to announce that we will be traveling to Tottori, Japan from September 5 – 27 to attend the 15th BIRD INTERNATIONAL THEATRE FESTIVAL! We originally planned to attend the festival in 2020, but COVID locked us down and kept us stateside. We will be bringing our latest Off-Broadway production of BRECHT ON BRECHT and we will also be presenting an original collaborative piece, featuring artists from both TBTB and Japan's FREEDOM Theatre. 

We can't wait to share all of our adventures in Japan with you as they happen, so please stay tuned for information about our daily vlogs and live-streamed events from Japan!

In the meantime, we would like to share some of the work we created last year during lockdown with our colleagues from the FREEDOM Theatre. Because we could not work together in person we created two original virtual collaborations, written by TBTB's Jeff Tabnick and Fareeda Ahmed. Both plays were filmed and captioned and we are so pleased to share them with you here as a prelude to our live work this September. Please enjoy! 
CTRL L!
The Casting Party!
---
TBTB is currently looking for a Development Associate to join our team. Please click or tab here for the job description!
---
TBTB's 2022 Spring Newsletter Edition!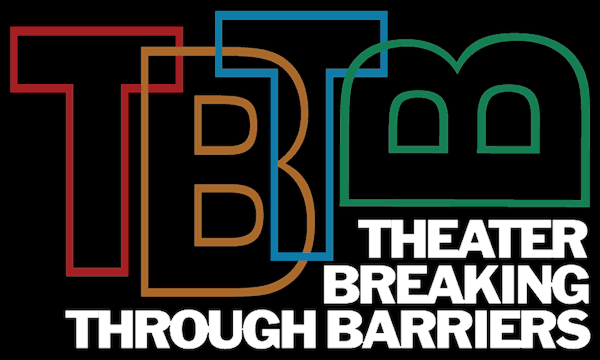 Hey TBTB fans! Who's ready to check out our 2022 Spring Newsletter Edition!? Please check it out by clicking or tabbing on the image above: 
---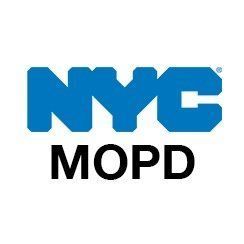 Hey TBTB fans! We wanted to thank the NYC Major's Office for People with Disabilities MOPD for supplying us with 300 COVID testing kits for our workshop of TAMING OF THE SHREW! You are the best! 
---
#HappyWorldTheatreDay!
---
Meet Theater Breaking Through Barriers!
TBTB, Theater Breaking Through Barriers, is the only Off-Broadway theater, and one of the few professional theaters in the country, dedicated to advancing writers, actors, directors, designers, technicians and administrators with disabilities and changing the image of people with disabilities.